Jewellers United - Waxing Poetic - Official Dealer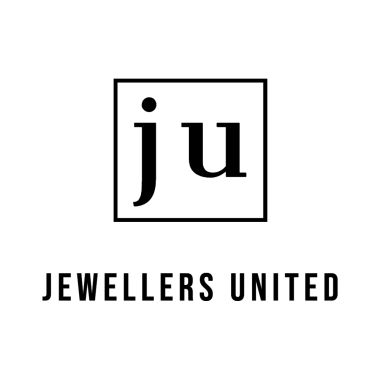 TERMS & CONDITIONS
This website is operated by CC Van Egmond B.V. as "Jewellers United". As a user of this website (referred to as "you/your") you acknowledge that any use of this website by you including any transactions you make ("use/using") is subject to our Terms & Conditions including other relevant sections such as Returns and Refunds, Privacy Policy, etc.
By using this website you confirm that you are at least 18 years old or you have the authority/consent of your parent or guardian. Please make sure you:
- Read through these Terms & Conditions carefully before using this website as your use of the website or transacting with us will signify your agreement to be bound by them.
- We recommend you print a copy for future reference.
- Our Privacy Policy outlines in more detail how we manage your personal information.
General
1. We reserve the right to change these Terms & Conditions at any time. Any such changes will take effect from when they go live on the website (see date at the top) and it is your responsibility to check for changes when you revisit this website. Your continued use of the website shall signify your acceptance to be bound by the latest Terms & Conditions.
2. If you are not a consumer, you confirm that you have authority to bind any business on whose behalf you use this website
Order Process
1. Please see the section for information on how to Order. These will be subject to acceptance in accordance with these Terms and Conditions and we reserve the right to decline an Order at any point prior to shipping. Your Order is not irrevocably confirmed until you receive this final email confirmation of shipment.
2. The 'confirmation' stage sets out the final details of your order. Following this, we will send to you an order acknowledgement email detailing the products you have asked us to process as your Order.
3. You are advised to print out these order acknowledgements for your own records. If you wish to obtain specific details of your previous orders please email us.
Delivery
1. Unless otherwise agreed, this website is intended to facilitate delivery of products to customers in the European geographical territory.
2. We make every effort to deliver goods within the estimated timescales; however delays are occasionally inevitable due to unforeseen factors. Jewellers United shall be under no liability for any delay or failure to deliver the products within estimated timescales.
3. Risk of loss and damage of products passes to you on the date when the products are confirmed as delivered.
Payment
1. Goods are subject to availability confirmation and price checking. In the event that we are unable to supply the goods exactly as detailed, we will inform you of this as soon as possible at which point a refund or alternative purchase can be discussed by our experts. A full refund will always be offered if required where we have already received your payment for the goods.
2. The price you pay is the price displayed on this website at the time we receive your order and confirm that your chosen goods can be shipped. Whilst we make every effort to try and ensure that all prices on our website are accurate, errors sometimes occur, hence why we reserve the right to cancel orders prior to Shipping or Pickup confirmation. If we discover an error in the price of goods you have ordered we will inform you of this fact as soon as possible and you will be given the option of reconfirming your order at the correct price or cancelling it. If we are unable to contact you we will treat the order as cancelled. If the order is cancelled and has been paid, you will of course receive a full refund.
3. Please make all payments via the website using either a credit card, debit card or via PayPal. Pickups are paid at the store at the time of pickup.
4. Title to any products you order on this website shall pass to you on delivery of the products provided that we have processed and received payment in full for the products.
5. All prices include VAT (where applicable) at the applicable current rates but exclude delivery charges, unless expressly stated.
Returns, Cancellations and Substitution
1. If you are not completely satisfied with your purchase from Jewellers United, you can return the unworn goods within 14 days of receipt for a refund and 30 days of receipt for an exchange.
2. Good that have been adjusted or made to order are not returnable and are non-refundable as they are goods that are no longer saleable and are made specifically for each customer.
3. When returning goods the item/s needs to be in its original and unused condition accompanied by the gift box and a copy of the original purchase receipt.
4. For your own benefit, when returning an item/s direct to Jewellers United, we suggest using a registered trackable mail delivery system. We cannot accept any responsibility for returns lost in transit which do not reach us.
5. Due to "Health & Safety" laws earrings can only be returned when the sealed packaging has not been opened or if the goods returned are faulty. This does not in any way affect your statutory rights.
6. Custom indicates Special Order – these items are rings, pendants or charms. These are non-returnable unless the product has a manufacturing fault. This is because it will have been made to order and therefore cannot be resold. This complies with the Consumer Protection (Distance Selling) Regulations 2000
7. All sizes and measurements are approximate but we do try to make sure that they are as accurate as possible.
Liability and Indemnity
1. Jewellers United will use reasonable endeavours to verify the accuracy of any information on the site but makes no representation or warranty of any kind (whether express or implied statutory or otherwise) regarding the contents or availability of the site or that it will be timely or error-free, that defects will be corrected, or that the site or the server from which it is made available are free of viruses or bugs or represents the full functionality, accuracy, reliability of the website www.jewellersunited.eu will not be responsible or liable to you for any loss of content or material uploaded or transmitted through the website and jewellers-united.eu, accepts no liability of any kind for any loss or damage from action taken or taken in reliance on material or information contained on the site.
2. Other than as expressly provided in these Terms & Conditions with respect to specific products and except for the exclusive remedies set out at Section 5 above, any indemnities, warranties, Terms & Conditions (whether express or implied) are hereby excluded to the fullest extent permitted under applicable law.
3. Jewellers United will not be liable whether in contract, tort (including, without limitation, negligence), pre-contract or other representations (other than fraudulent or negligent misrepresentations) or otherwise arising out of or in connection with these Terms & Conditions for any:
- Economic losses (including without limitation loss of revenues, data, profits, contracts, business or anticipated savings); or
- Loss of goodwill or reputation; or
- Special or indirect losses suffered or
- Incurred by that party arising out of or in connection with the provisions of any matter under these Terms & Conditions.
5. Notwithstanding the above, "Jewellers United" aggregate liability (whether in contract, tort or otherwise) for loss or damage shall in any event be limited to a sum equal to the amount paid or payable by you for the product(s) in respect of one incident or series of incidents attributable to the same cause.
6. This clause 7 does not affect your statutory rights as a consumer, nor does it affect your contract cancellation rights.
7. We will take all reasonable precautions to keep the details of your order and payment secure, but, unless we are negligent, we cannot be held liable for any losses caused as a result of unauthorised access to information provided by you.
Miscellaneous Provisions
1. The contract between us shall be governed by the laws of the Netherlands and any dispute between us will be resolved exclusively in the courts of the Netherlands.
2. For on-line payments, MultiSafePay or PayPal processes all debit, credit and charge card payments for customers and will retain a handling fee from the transaction value. 
3. Jewellers United shall be under no liability for any delay or failure to deliver products or otherwise perform any obligation as specified in these Terms & Conditions if the same is wholly or partly caused, whether directly or indirectly, by circumstances beyond its reasonable control.
4. To provide increased value to our customers, we may provide links to other websites or resources for you to access at your sole discretion. You acknowledge and agree that, as you have chosen to enter the linked website we are not responsible for the availability of such external sites or resources, and do not review or endorse and are not responsible or liable, directly or indirectly, for:
- The privacy practices of such websites,
- The content of such websites, including (without limitation) any advertising, content, products, goods or other materials or services on or available from such websites or resources or
- The use to which others make of these websites or resources, nor for any damage, loss or offence caused or alleged to be caused by, or in connection with, the use of or reliance on any such advertising, content, products, goods or other materials or services available on such external websites or resources.
You may not assign or sub-contract any of your rights or obligations under these Terms & Conditions or any related order for products to any third party unless agreed upon in writing by Jewellers United.
Jewellers United reserves the right to transfer, assign, novate or sub-contract the benefit of the whole or part of any of its rights or obligations under these Terms & Conditions or any related contract to any third party.
If any portion of these Terms & Conditions is held by any competent authority to be invalid or unenforceable in whole or in part, the validity or enforceability of the other sections of these Terms & Conditions shall not be affected.
These Terms & Conditions including the documents or other sources referred to in these Terms & Conditions supersede all prior representations understandings and agreements between you and Jewellers United relating to the use of this website (including the order of products) and sets forth the entire agreement and understanding between you and Jewellers United for your use of this website
Jewellers United / CC Van Egmond B.V. 
Noetselerbergweg 41
7441 BJ  Nijverdal
the Netherlands
Registered Company Number (Chamber of Commerce in the Netherlands): 73457132 VAT Number: NL859539702B01.
We recommend you print out a copy of these Terms & Conditions for your future reference. If you have any questions regarding this website please email sales@jewellers-united.eu.